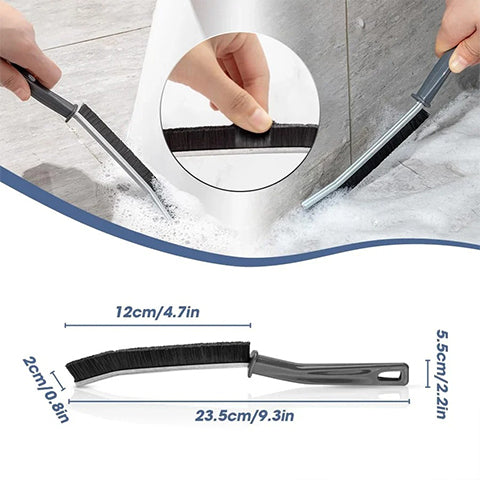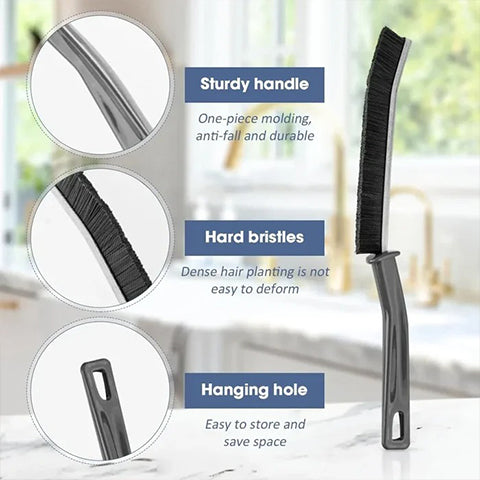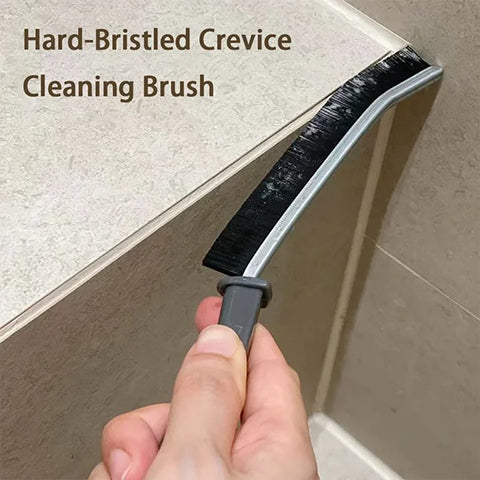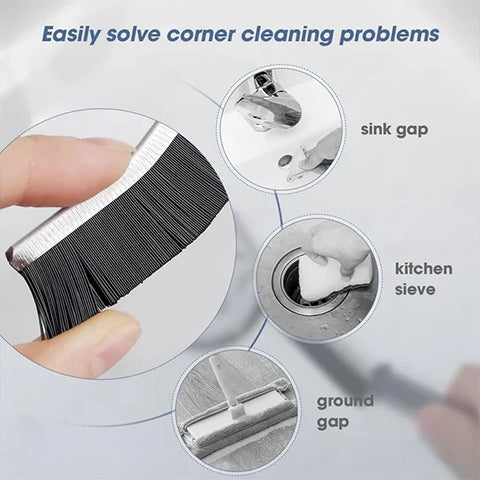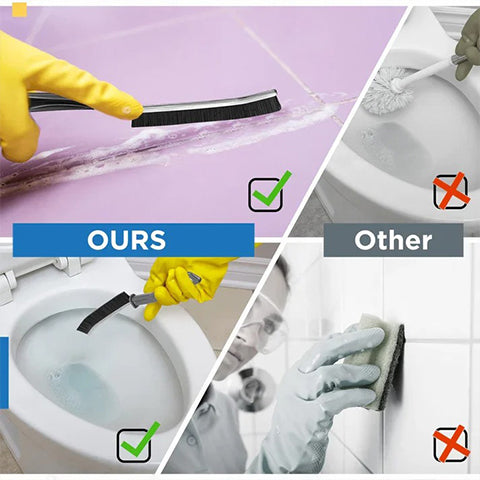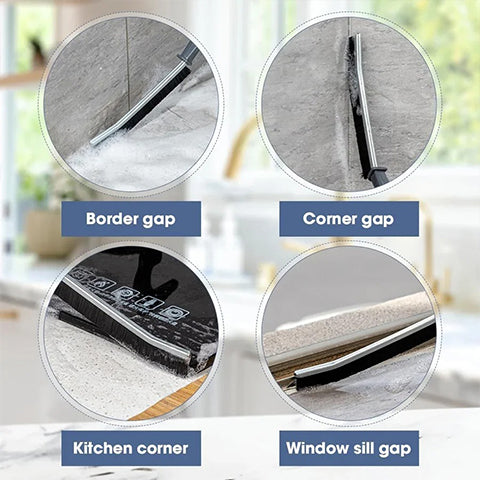 🔥4389 Sold Last 24 Hours - Hard Bristled Crevice Cleaning Brush
*
New customers enjoy a 10% OFF on one item, 15% on two items, and 20% on three or more! It's been recommended by 18K people on Facebook, Twitter and Instagram
New customers enjoy a 10% OFF on one item, 15% on two items, and 20% on three or more! It's been recommended by 18K people on Facebook, Twitter and Instagram
Fraud Prevention: Your Payment is Safe & Secure.
Our 14-Day original packaging Guarantee, Free Exchange & amp; No-Hassle Returns. Free Return & Exchange

Standard Shipping(7-12 days)
Expedited Air (5-7 days)

U.S: We ship orders to all 50 U.S. states (and Washington D.C.) Monday – Friday, except public holidays. Please note that we do not ship to APO/FPO/DPO Free shipping Over $49
When you order today, we'll donate to Pet Rescue Center.
Rewritten Product Description for Cleaning Brush 🏡
🚿 Ingenious Crevice Cleaning Brush! 🚿 Immerse yourself in a spotlessly clean home with our innovative crevice gap cleaning brush! An ergonomic handle paired with tough, durable bristles effortlessly tackles the stains and dirt lurking in every nook and cranny – from kitchen counters, bathroom tiles, to outdoor furniture, it's your stalwart companion in every cleaning battle!
💪 Built To Last! 💪 Bid adieu to wimpy brushes! Our shower scrub brush boasts a robust handle and super durable nylon bristles that resist wear and tear, ensuring you have a trustworthy tool to combat every speck of dirt and stains for the long haul!
🚀 Master of All Trades! 🚀 Navigate through narrow spaces and tight corners with ease! This mini grout cleaning brush is not just a tool - it's a time and energy saviour, making cleaning windows, sliding doors, sinks, basins, and so much more, swift and hassle-free!
🤗 A Gentle, Yet Mighty Warrior! 🤗 Fear not about damaging your varied surfaces! Safe on tile, ceramic, hardwood, stone, glass, granite, quartz, and even delicate marble countertops, it cleans while ensuring your surfaces stay impeccable!
🎀 Maintenance Made Simple! 🎀 Keep it fresh and ready for the next battle easily – just wash, hang, and it's ready to spring into action again!
Specifications: