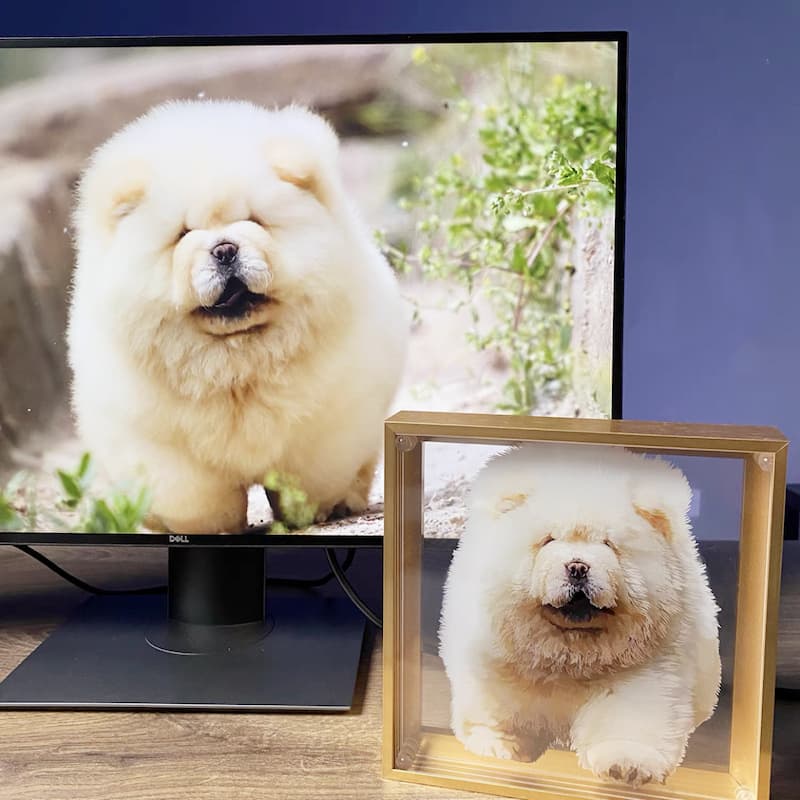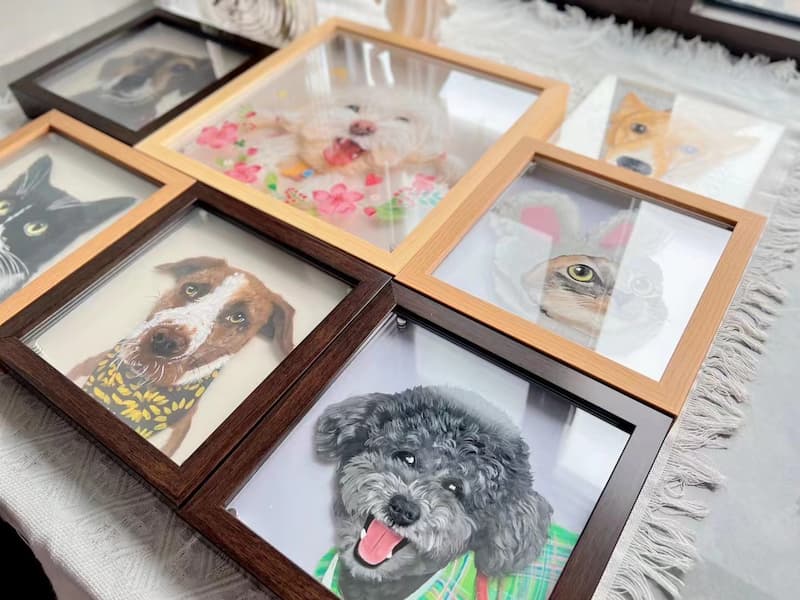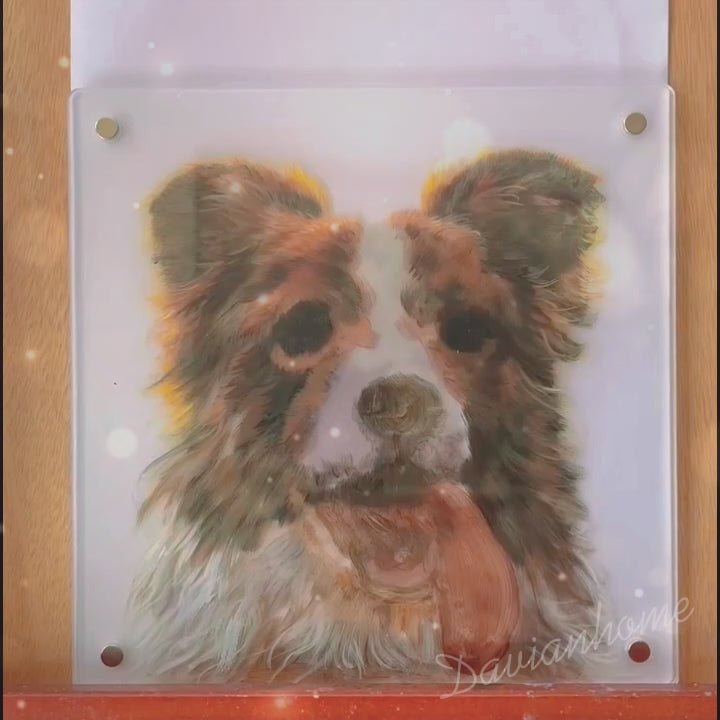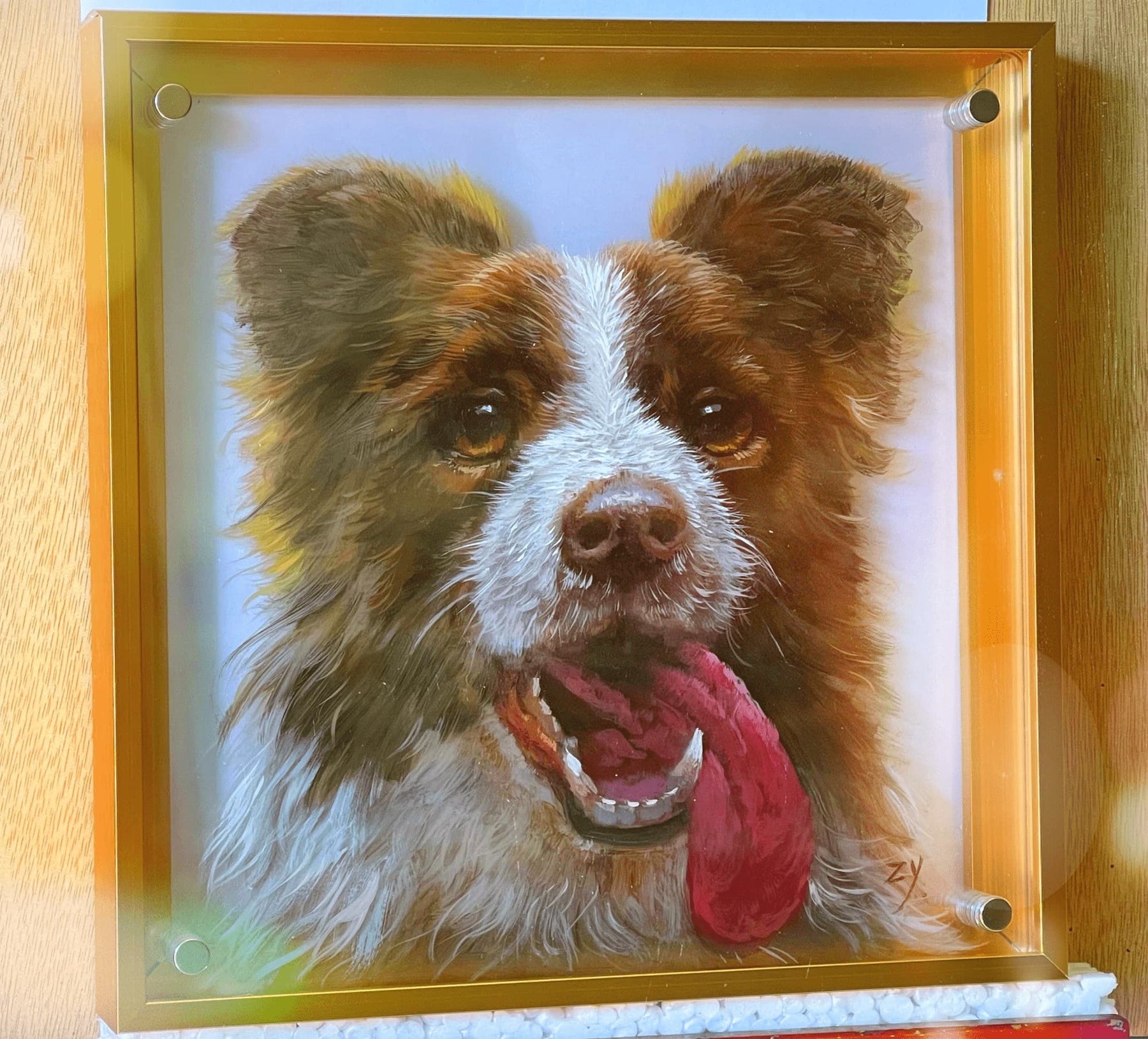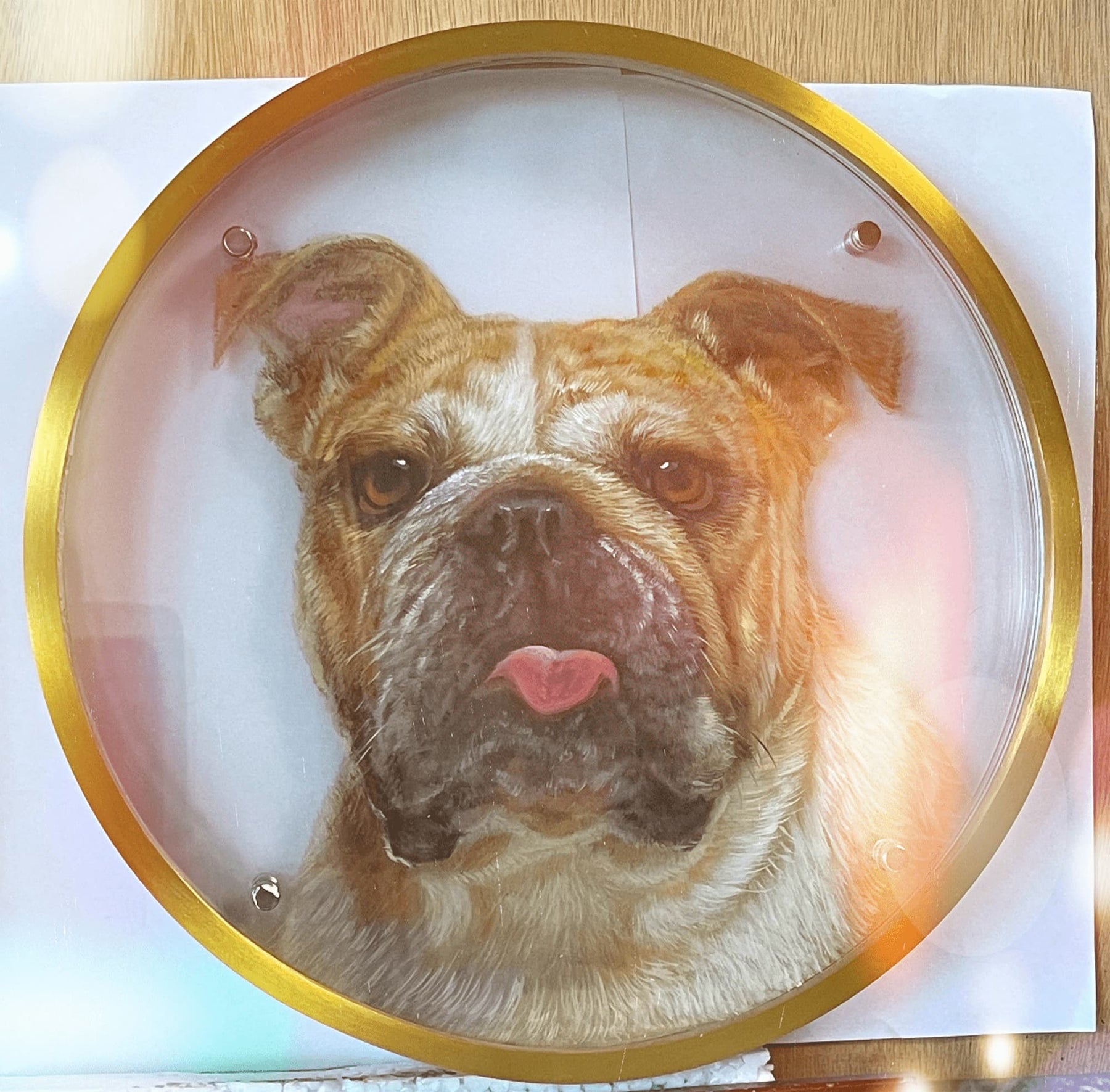 Hand Painted - Custom Pets 3D Portraits
*
New customers enjoy a 10% OFF on one item, 15% on two items, and 20% on three or more! It's been recommended by 18K people on Facebook, Twitter and Instagram
New customers enjoy a 10% OFF on one item, 15% on two items, and 20% on three or more! It's been recommended by 18K people on Facebook, Twitter and Instagram
Style:
Square (8'' x 8'')Head
Fraud Prevention: Your Payment is Safe & Secure.
• Returned within 14 days of receipt
• All items in original packaging with all parts and components
•Return/Exchange shipments must be made using the same service as the original delivery.

Free shipping Over $49

U.S: We ship orders to all 50 U.S. states (and Washington D.C.) Monday – Friday, except public holidays. Please note that we do not ship to APO/FPO/DPO
🖌 3D Pet Portrait Creation Process 🖌
1.Photo Upload 📸: Clients start by uploading a clear photograph of their pet. This image serves as the foundation of our entire artistic process.
2.Artist Review 🧐: Our skilled artists carefully examine each photo, ensuring it captures the unique characteristics and emotions of the pet.
3.Design Sketching ✍️: The artist begins with a preliminary sketch, determining the basic structure and key elements of the portrait, and envisioning how the 3D effects will be presented.
4.3D Illustration 🎨: Utilizing 3D painting techniques, artists paint layer by layer on transparent acrylic boards. They start with the pet's internal structures, followed by the external fur, and conclude with intricate details like the eyes and ears. Each layer meticulously depicts the depth and dimensionality of the pet.
5.Coloring & Detailing 🖼: Special paints are used to color the illustration, emphasizing the pet's depth and the play of light and shadow. Artists carefully attend to each strand of fur, making it appear as though it's swaying in the wind.
6.Acrylic Layering 🔍: The multiple transparent acrylic layers are stacked together, culminating in a vivid, three-dimensional portrait where the pet seems ready to leap out of the frame.
7.Final Review & Touch-ups 👁: Once the painting is complete, artists conduct a final review, ensuring every detail is pristine. If necessary, minor touch-ups are made to achieve the perfect visual effect.
8.Packaging & Delivery 📦: After completion, we use specially designed packaging to ensure the portrait remains undamaged during transit. It's then promptly shipped to you, so you can enjoy your artistic masterpiece as soon as possible.
This process is a blend of technical precision and heartfelt emotion, with every step dedicated to capturing your pet in all its glory.🐾🎨
Giveback 1% to Pet Rescue Center