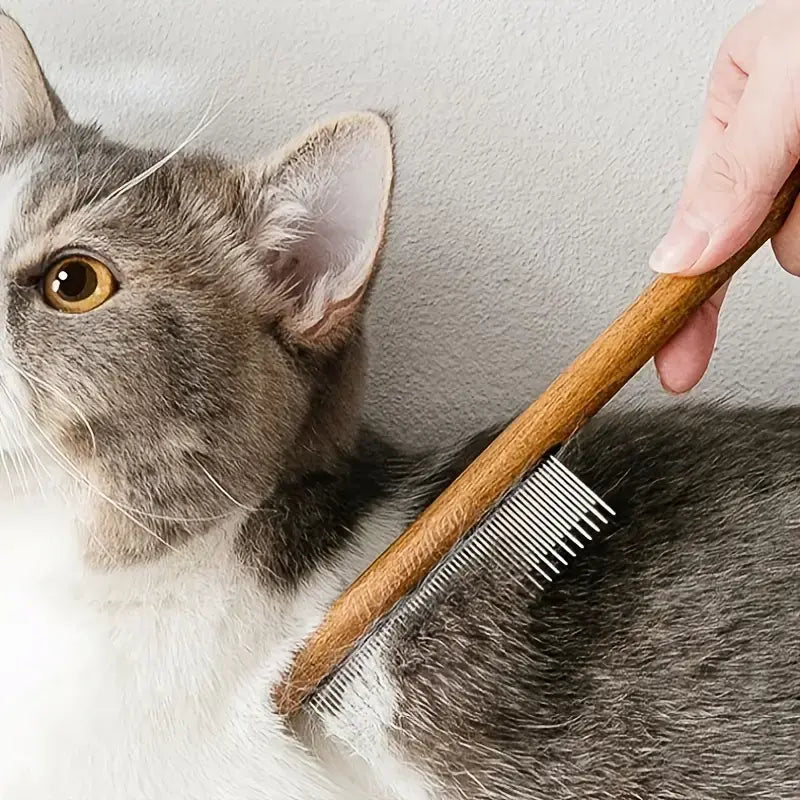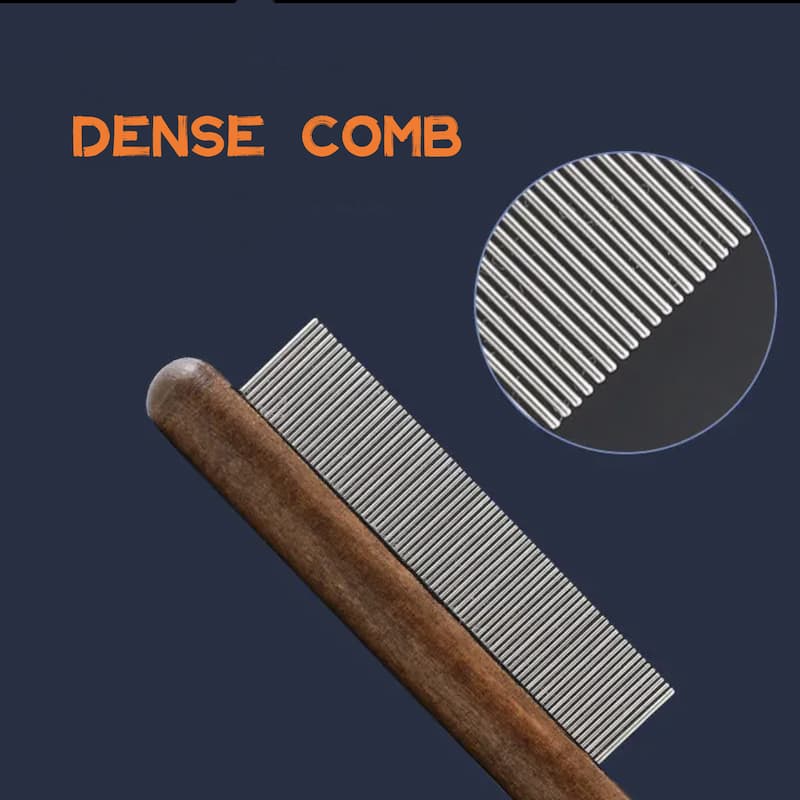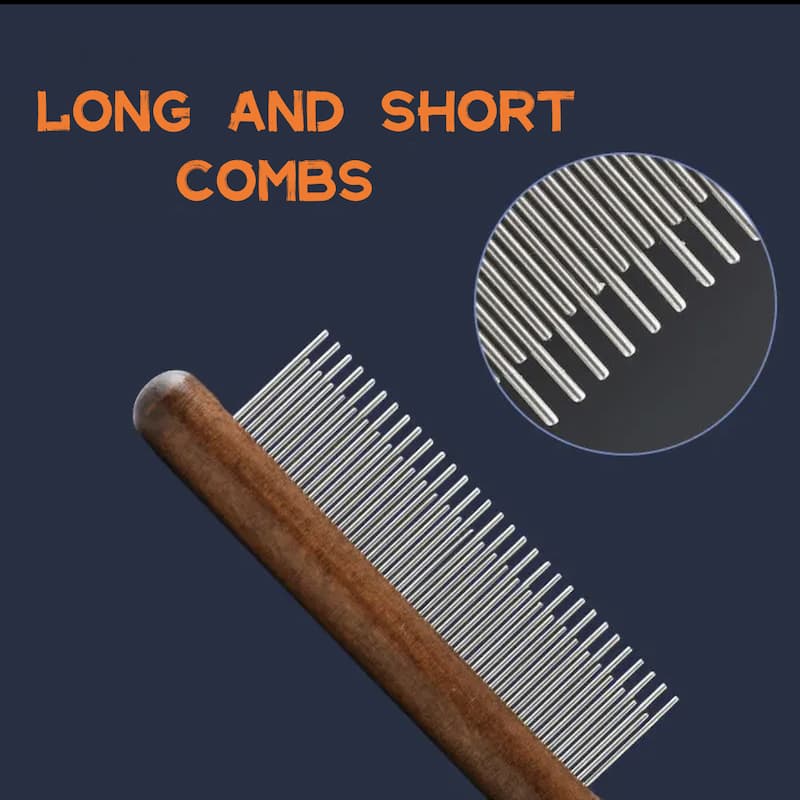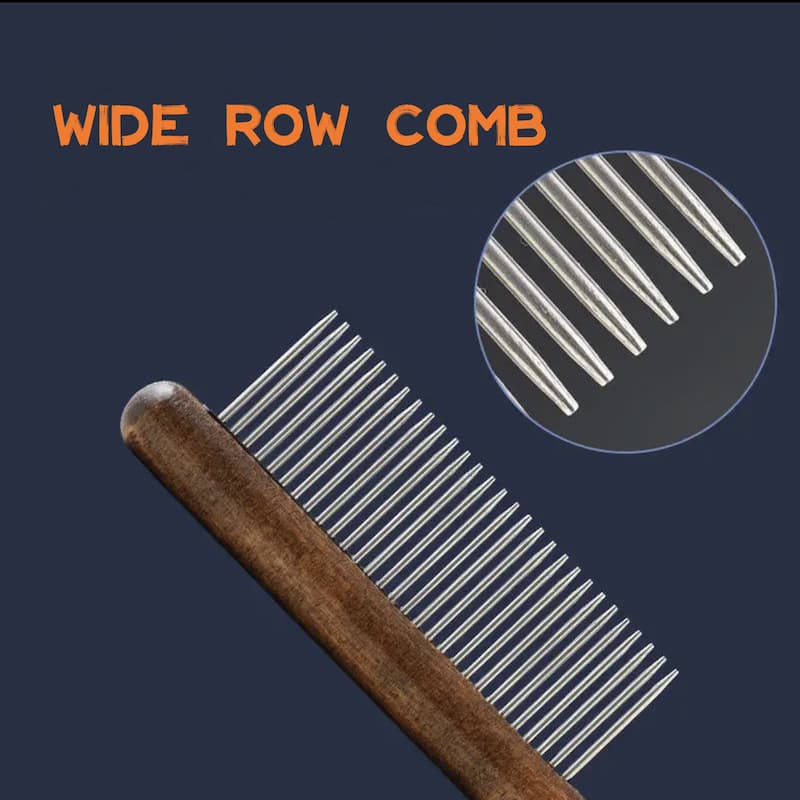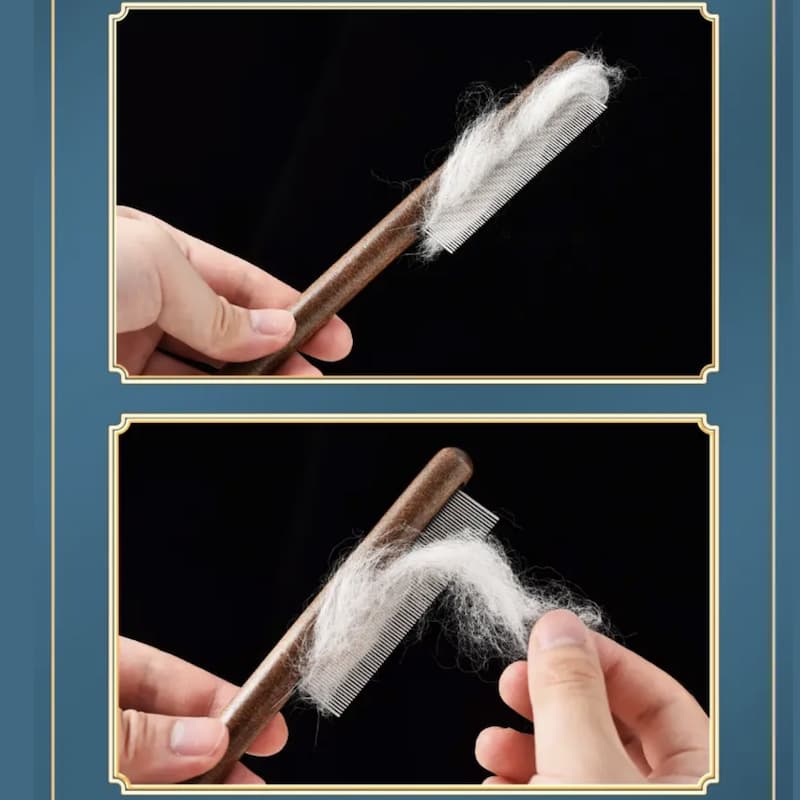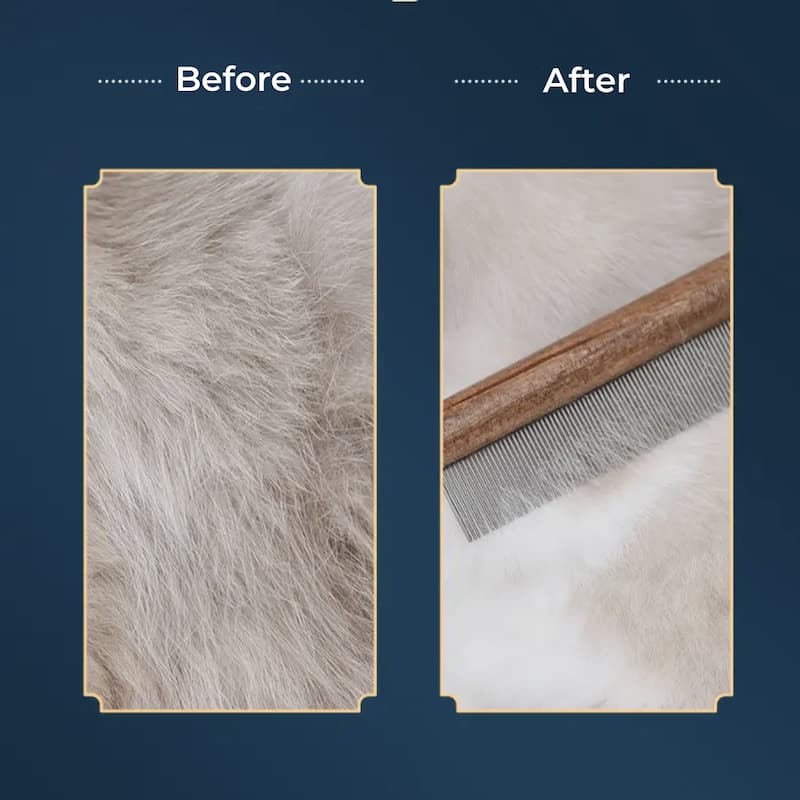 Solid Wood Comb for Pet
*
New customers enjoy a 10% OFF on one item, 15% on two items, and 20% on three or more! It's been recommended by 18K people on Facebook, Twitter and Instagram
New customers enjoy a 10% OFF on one item, 15% on two items, and 20% on three or more! It's been recommended by 18K people on Facebook, Twitter and Instagram
Fraud Prevention: Your Payment is Safe & Secure.
• Returned within 14 days of receipt
• All items in original packaging with all parts and components
•Return/Exchange shipments must be made using the same service as the original delivery.

Free shipping Over $49

U.S: We ship orders to all 50 U.S. states (and Washington D.C.) Monday – Friday, except public holidays. Please note that we do not ship to APO/FPO/DPO
🎋 Unveiling an elegant grooming solution for your beloved pet! Our wooden comb is meticulously crafted for the gentle removal of loose hair and concealed fine dust.
Dense Comb 🌬️
🦁 Designed exclusively for short-haired pets, our Dense Comb specializes in flea removal and efficiently clears floating hair. Made to give your pet a neat, clean appearance in just a few strokes. Ideal for those brisk grooming sessions!
Long and Short Comb 🌀
🦊 Dive deep into tangled fur and ensure a smooth, shiny coat with our Long and Short Comb. Whether it's breaking stubborn knots or eliminating floating hair, this comb does it all. A must-have tool for comprehensive grooming.
Wide Row Comb 🌊
🦄 Specifically crafted for long-haired beauties, our Wide Row Comb effortlessly untangles knots and removes floating hair. A gentle glide ensures your pet looks and feels their best, turning grooming sessions into delightful bonding moments.
Universal Use: Whether your pet has long or short hair, our comb works wonders. It's the versatile choice for all breeds! 🐩🐕‍🦺
Rounded Teeth Design: Our innovative design ensures a gentle touch, diving deep into the undercoat without causing any discomfort. Perfect for all fur types! 🦮🐈
Premium Materials: Made with corrosion-resistant stainless steel and a wooden handle, ensuring durability and a firm grip every time you groom.🌲🛡️
Static-Free Grooming: Say goodbye to static! Our comb reduces static electricity, giving your pet a smooth and shiny finish. ⚡🚫
Giveback 1% to Pet Rescue Center