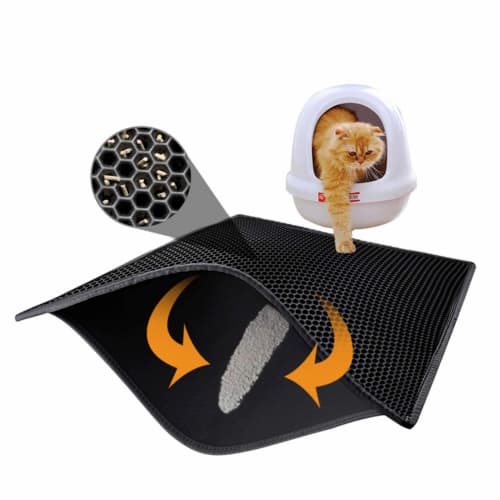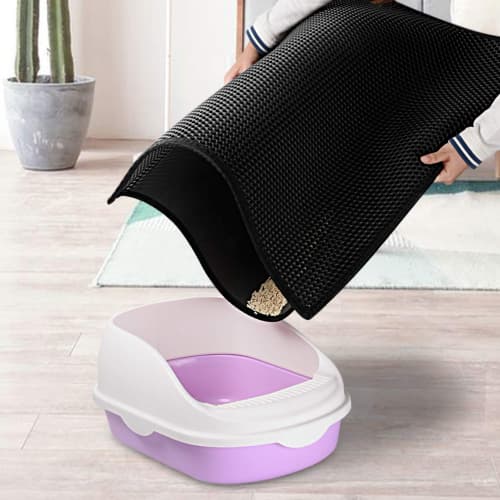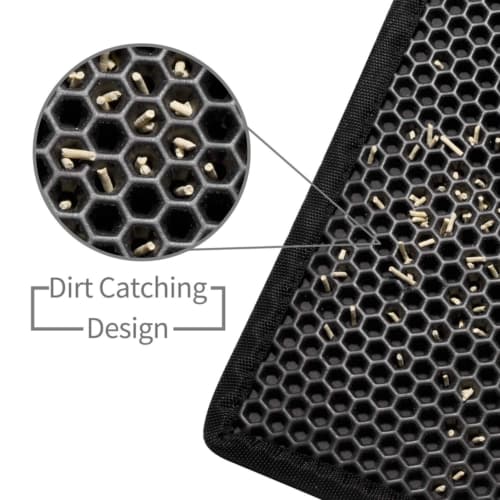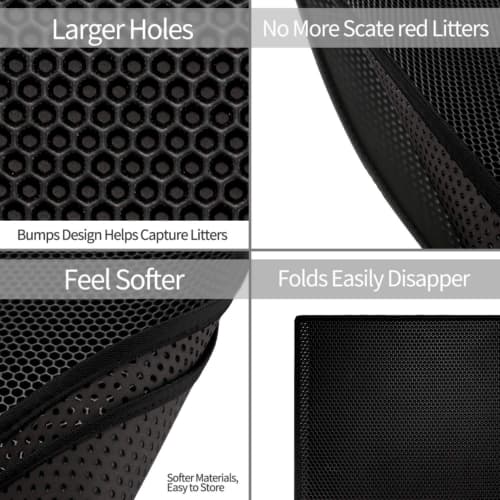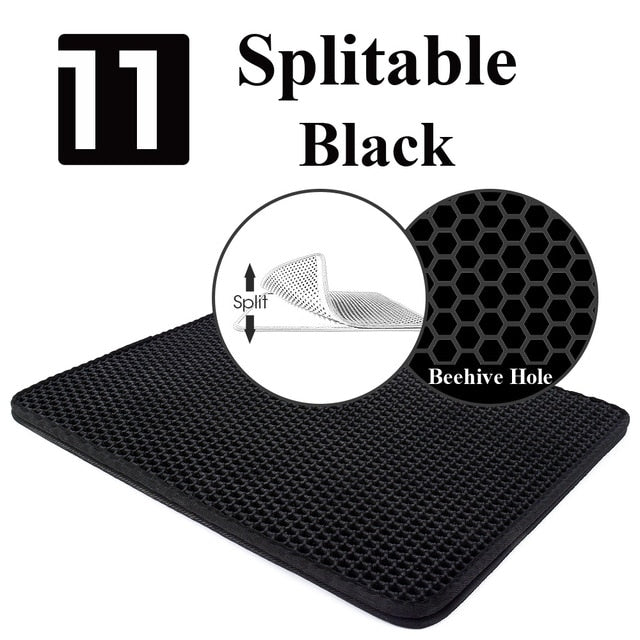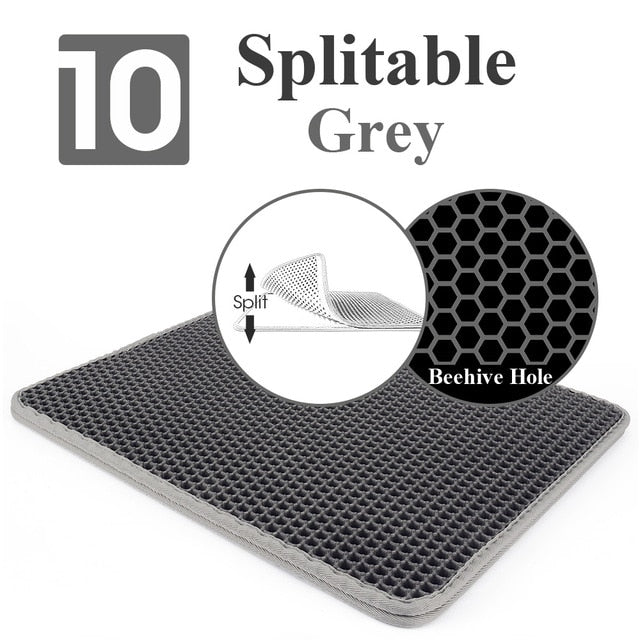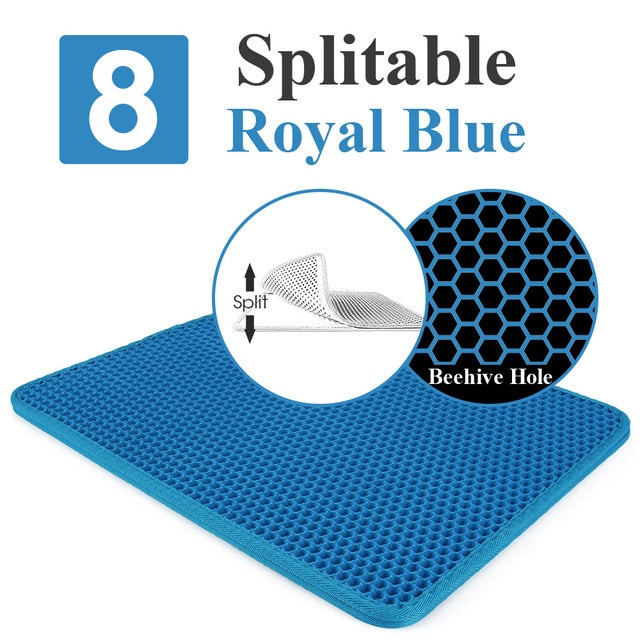 Waterproof Cat Litter Mat
*
New customers enjoy a 10% OFF on one item, 15% on two items, and 20% on three or more! It's been recommended by 18K people on Facebook, Twitter and Instagram
New customers enjoy a 10% OFF on one item, 15% on two items, and 20% on three or more! It's been recommended by 18K people on Facebook, Twitter and Instagram
Fraud Prevention: Your Payment is Safe & Secure.
Our 14-Day original packaging Guarantee, Free Exchange & amp; No-Hassle Returns. Free Return & Exchange

Standard Shipping(7-12 days)
Expedited Air (5-7 days)

U.S: We ship orders to all 50 U.S. states (and Washington D.C.) Monday – Friday, except public holidays. Please note that we do not ship to APO/FPO/DPO Free shipping Over $49
When you order today, we'll donate to Pet Rescue Center.
🐾Stop the Mess Before It Spreads! 🐾 Why chase after scattered cat litter? Simplify with our Litter Trap Mat! No more unsightly mess dragged around by your feline friend.
✨Less Litter, Less Hassle✨
Our ingenious double-layered design captures stray litter in its honeycomb top layer. Hidden away, the trapped litter sits between the two layers, out of sight!
🕒**Time-Saver Alert!**🕒
Emptying is a breeze! Open the large Velcro pocket, dispose of or reuse the litter. Cleaning? Just rinse. Done in seconds!
🏡Protection for Your Home🏡
Waterproof and anti-slip, our mat safeguards hardwood, carpets, and tiles from any moisture, urine, and messes. Bid goodbye to those stubborn odors and stains.
🐱Comfort Meets Durability🐱
Crafted from premium EVA foam rubber, it's soft on those delicate paws yet sturdy enough for the long run.